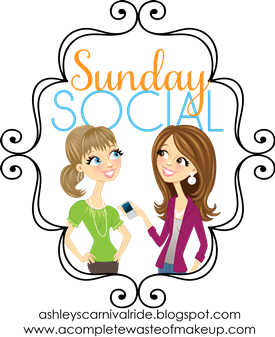 1. What is something you've always wanted to do but are afraid of?
I have wanted to go skydiving since I can remember and have yet to do it. I got as far as calling a place to get prices, but never scheduled a jump.
2. Where do you see yourself in 5 years? Ah the standard job interview question. In 5 years I see myself living somewhere that is not Orlando (hopefully), still working in the non-profit field, happily married, and with a little more money to travel.
3. What are you looking forward to before the end of 2013? My first wedding anniversary on November 10. We are planning on making a weekend out of it with tickets to finally see The Book of Mormon and perhaps spend a night in the hotel we got married in.
4. What are your hopes for your blog? I hope people continue to read it and to develop blogging friendships. Meeting other bloggers is the best part.
5. Do you always see yourself living in your current town/city? Honestly, no. I was born and raised in Orlando and I feel like it is not the best place for me anymore. My husband's career field could take us to DC, Boston, or outside of the US. I'm open to living outside of Florida.
6. What is your morning routine? Wake up at 6:50, get ready/dressed, make myself a quick breakfast, head off to work.