This past week has been a little hard on me with all the stress on the job front. I thought I had a promising second interview (they even gave me a tour of the place) and yet I received the dreaded rejection email. I must be spoiled because 99% of the time back in Orlando when I got a second interview it meant I had the job. Ty decided that a trip to see Poe's grave and old house in Baltimore
would be a fun distraction. Neither of us had been there before and it is only 40 miles away, so why not?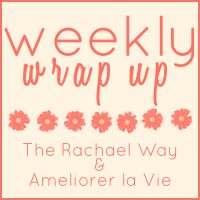 Edgar Allan Poe's house is listed as being located in a "challenging" neighborhood on the website. Challenging is a polite way of saying that it is located in a rough part of town. If you go park as close by to the house as you can and just be vigilant. I have loved Poe's writing since I was in middle school and he was one of my favorite authors to teach when I used to teach. The actual house is quite small and can only hold a small group of visitors at a time. As a literary nerd I loved walking in the house where he wrote some of his poems and stories before his death.
A true Poe nerd can't leave Baltimore without making a pilgrimage to his grave site. The lovely people at the Poe house actually will give you directions to the grave, which is about 8 blocks away in downtown Baltimore.
What would a trip to Baltimore be without devouring some crab cakes? I researched a little on where to get the best one in town and found Faidley Seafood. If you love a good crab cake you will not be disappointed here. I have ate great crab cakes in Key West and Boston, but this place might just be on the best ones I have had yet. If you follow me on Instagram then you probably saw the picture
.