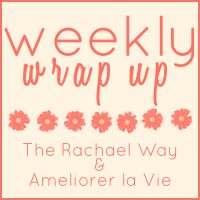 Some weekends are lazy ones where my hours consist of playing with the dog and catching up on my Bravo t.v. shows, but not this past weekend. T turned the big 30 on Friday and thus his special weekend just happened to fall on Super Bowl time. So we definitely crammed a lot of celebrating into the last 3 days.
Friday night: We made the trek out to Sanford to an authentic German restaurant that people rave about throughout Central Florida. T has been wanting to check this place out for months now, so what better time than his birthday? If you have ever seen the movie Beerfest then you can correctly visualize what it was like at The Willow Tree. The mix of the live polka musicians and free flowing German beer made it more of an experience than just a dinner.
Saturday night: We celebrated at our favorite hole in the wall bar that even let us bring in red velvet cupcakes for the occasion. I took a few photos that unfortunately came out super dark. Oh well.
Sunday night: Super Bowl! The game was definitely not the most exciting but Bruno Mars rocked the halftime show. I have seen Red Hot Chili Peppers in concert before and I knew they would not disappoint. My favorite commercial was the Hometown Hero one that was filmed in my hometown of Winter Park, FL. It was nice to see good old WP on national television.