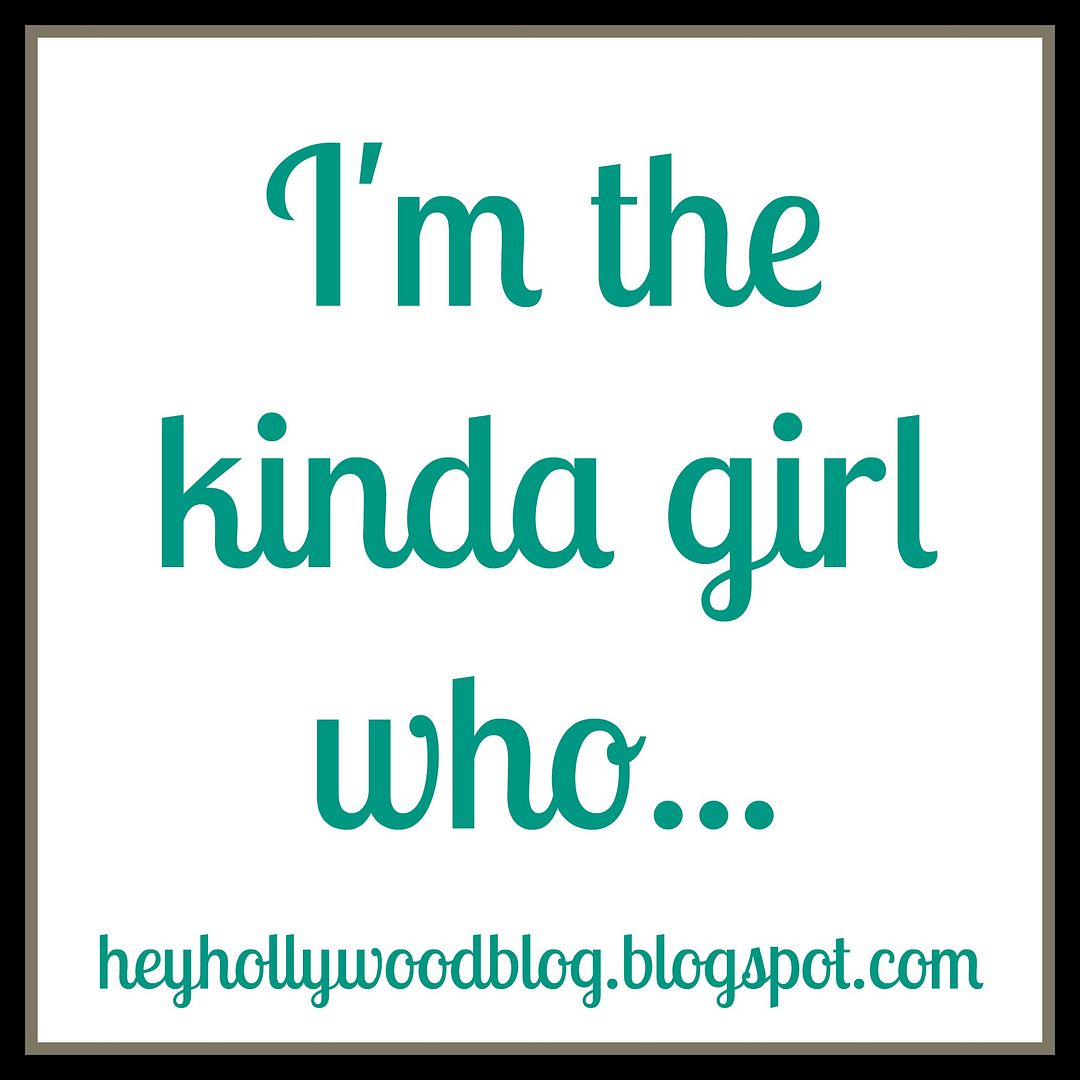 I'm linking up with
Holly
today which worked out since I was drawing a blank on what to write about today. How convenient for me.
I'm the kind of girl who:
is loyal to her friends even though it has not always been returned.
wishes she could rock the heels more often but tends to stick with the cute flats.
loves a good sale.
can hang out with the guys all day but at the end of the night needs her Bravo shows to unwind.
is trying to work on eating more healthy foods but still can't deny her love of cupcakes and Chick-Fil-A.
loves hanging out with people but needs her alone time to recharge.
likes to visit off the beaten path places when I travel.
has never fit in her hometown.
needs music to survive.
doesn't care for super violent movies or tv shows, with the exception of Game of Thrones.